Gem Stones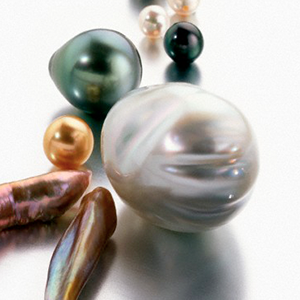 In Vedic astrology, Gemstones are recommended based on your horoscope, and are believed to overcome the obstacles in a person's birth chart. The cause of unhappy relationships or lack of success can be astrological. Wearing a certain gemstone may turn your love life and career around so that fulfilling relationships can be achieved.
The Vedic astrology prescribes different types of gemstone as a remedy or a cure from the ancient times based on the configurations of planets in the horoscope of a person.
There is an energy field, called "Aura" which emanates from every human being. On this area of energy, our thought patterns, belief systems, energetic and emotional habits reside. The energy pattern in a gem directly affects this area of energy and over a period promotes long-lasting positive changes. The gemstone is suggested by an astrologer based on the person's birth date and his zodiac sign –to increase the efficiency or for removal of the deficiency found. These stones act in two ways; one is by its spectrum effects, and other is by radiative effects. When a ring is worn, the particular Gem continuously sends its power to the person which gets absorbed in the individual aura. The protective aura thus becomes powerful to resist any untoward vibrations coming from external sources. These Gemstones are considered critical in Vedic astrology as a Vedic remedy for removing the ill-impacts caused by planets.
The presence of these stones can be articulated as from ancient times or thousands of years earlier. The 'Science of Astrology', describes Gemstones as a significant aspect as it impacts the astrological life of mortals to a larger extent. These glittering Gemstones were believed to spread brightness on land and to wipe out the darkness from the land.
It has been a part of the deep study and research in scientific sectors involving many scholars on account of the unusual effect of some gems, and the study has been continuing.
A human being may face many difficulties and problems in the tenure of his life on earth. Astrology says that these problems and hurdles, many times, are caused by the wrong placement of one planet or several planets in his birth chart. This wrong or incorrect placing can cause miseries in a person's life. After studying the horoscope, Gemstone which is related to that particular ill placed planet could be advised. This gemstone will give adequate relief to the person if worn on the suitable finger and by using the method prescribed by the astrologer.
It may also happen that if the prescribed method of wearing a particular gemstone is not adhered to, then undesirable effects may also be caused. Hence precaution is necessary.
Scientific explanation
As per science, the Gemstones or gem-beads are made up of different chemical substances, with elements and have different physical properties, Hence they radiate different energies of different frequencies resulting as in changes in the aura of human beings.
There are different types of Gemstones - each with different chemical and physical properties. Gems are classified into "Hot" and "Cold" types. There are "Gemologists" in branded Jewellery houses who can accurately say which is hot and which is cold. Ruby – Believed to give name, fame, warmth, commanding power to its user. It is red in colour and helps to cure peptic ulcer, fever, rheumatism, gout.
Pearl is used to remove the evil effects, induces good sleep. It also gives good memory, cures uterine disorders, heart trouble and eye diseases.
Red – Coral – it is said to instil courage in the user, cures blood-related diseases.
Emerald – Increases intelligence and brain power. Increases memory, communication, intuition and the ability to learn.
Topaz – Better financial status can be achieved. It improves vision, removes misfortune and adversity.
Diamond – One, who wears a diamond, leads a luxury life. Diamond also enhances name, fame and artistic quality. Cures skin diseases, diabetes.
Yellow –Very useful in astrology. Has many healing powers. The user gets wealth, good health, name, fame and honour.
Blue – Blue Sapphire removes ill effects of Saturn. Can give Health, wealth, longevity and property.
Gomed – this gem is for the planet of "Rahu". This planet is responsible for delays or late fulfilment of ambitions. This gem increased vitality, appetite, happiness and prosperity.